Since the Switch isn't the only piece of news from Nintendo lately… I guess it's time to make this thread.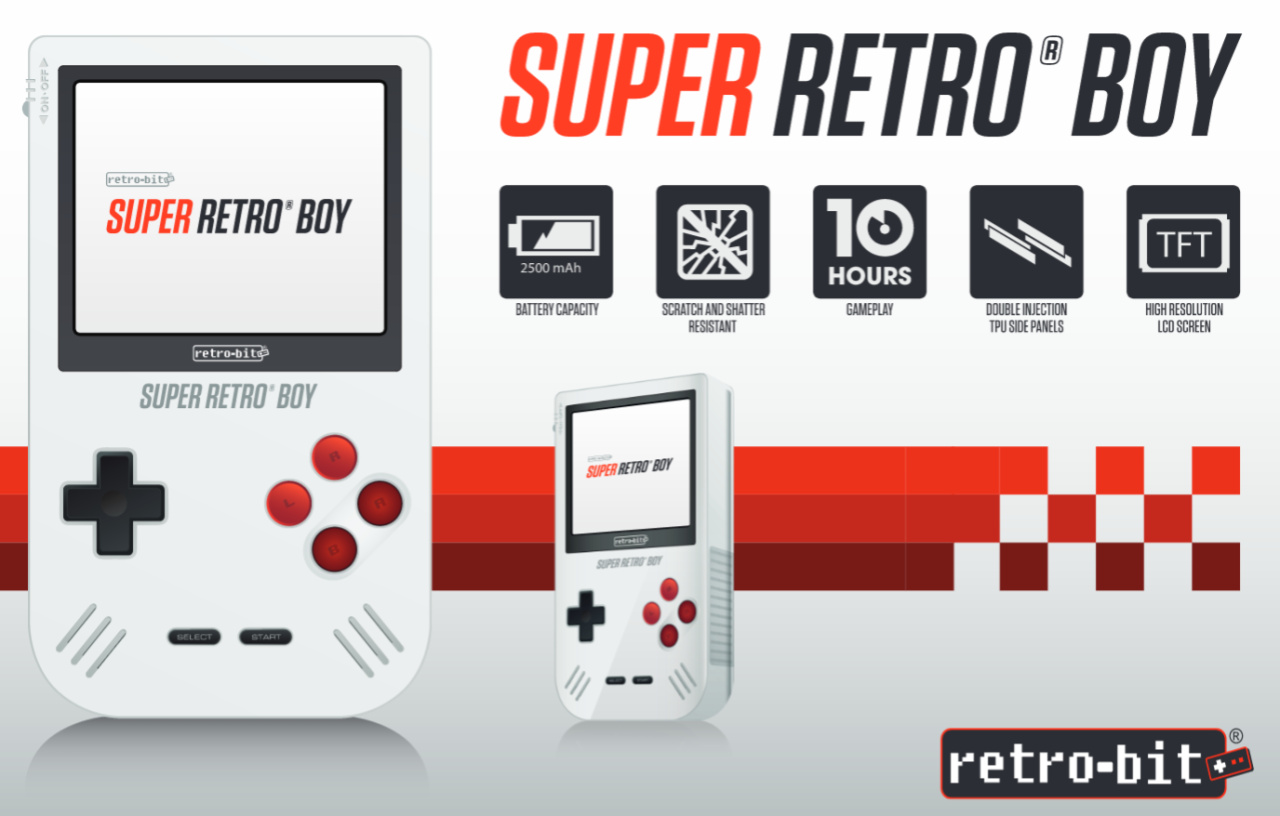 Retro-Bit has lifted the lid on its previously-announced Game Boy clone, the Super Retro Boy.
This all-in-one solution plays Game Boy, Game Boy Color and Game Boy Advance games, and comes equipped with a TFT HD scratch and shatter-resistant screen, 2,500 mAh battery which offers 10 hours of gameplay, four action buttons and a bundled 10-in-1 game cartridge. It's expected to ship in North America this August with a retail price of $79.99.
I have to ask… who is this for?